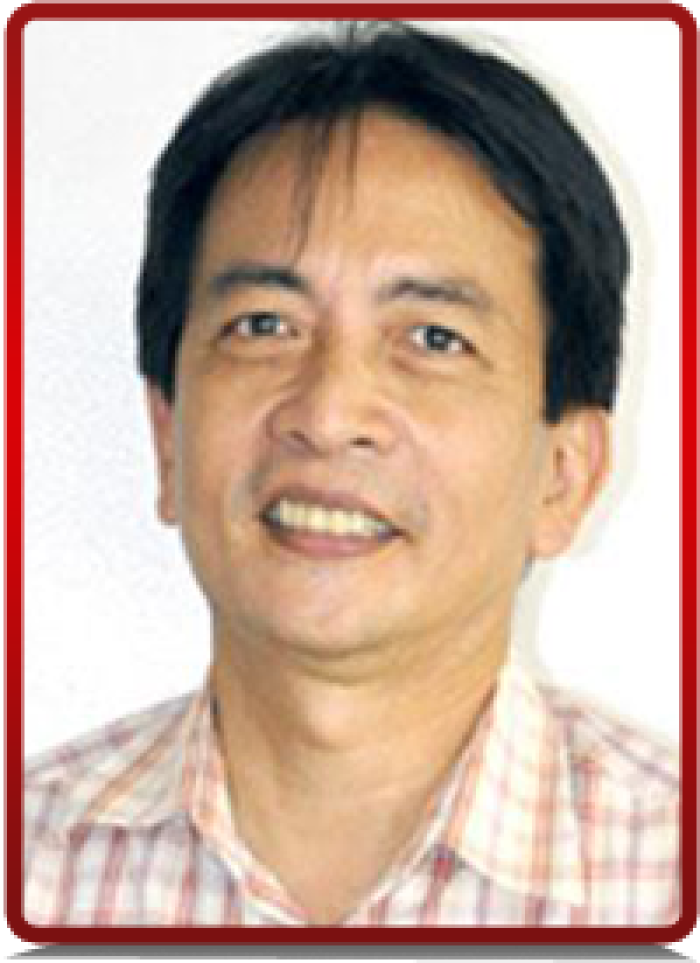 PDI columnist appointed UP chancellor
An Inquirer columnist, Dr. Michael Tan, has been appointed chancellor of the University of the Philippines flagship campus in Diliman.
Tan, dean of the UP College of Social Sciences and Philosophy, was elected chancellor on Thursday at a meeting of the Board of Regents.
A medical anthropologist, the 61-year-old Tan won seven out of 10 votes while two other contenders got two and one.
The new chancellor will serve from March 1 this year to Feb. 28, 2017, the UP administration said in a statement.
The two other contenders for the position were incumbent Diliman chancellor Caesar Saloma, who got two votes, and Sylvia Claudio of the Center for Women's Studies, who got one vote.
The other contenders were Roger Posadas of the Technology Management Center, Nestor Raneses, assistant vice president for administration, Patrick Alain Azanza of the Eclaro Group of Companies.
The vice president for administration, Prospero de Vera, declined the nomination and requested that his name be removed from the list.
'Safe and nurturing'
As chancellor of Diliman, Tan will be tasked to "report to the UP president … [and] perform duties and functions as prescribed in the UP Charter and all the usual, necessary and related functions of the Office of the Chancellor."
In a statement, Tan said he wanted a campus "where spaces are safe, nurturing, shared, connected and sustainable."
Servant leadership
"I envision a UP Diliman moving toward honor and excellence in those spaces, rooted in the past while looking to the future with boldness, guided by transdisciplinary tools of navigation," the new chancellor said.
Tan described himself as a firm believer of "servant leadership," one who does not lead by walking ahead of others but instead side by side.
30 years at UP
"Finally, I envision a UP Diliman in terms of a shared culture of academic citizenship built on collegiality, a sense of justice and fairness and ethics," he said.
Tan is the first social scientist to become UP Diliman chancellor.
He has been teaching at UP for almost 30 years, handling such subjects as medical anthropology, gender and sexuality, anthropological theory and anthropological methods.
As dean of the College of Social Sciences and Philosophy, he has been promoting interdepartmental and inter-college ties, research projects, faculty mentoring and student welfare programs.
Prior to becoming dean in 2010, Tan served as chair of the anthropology department at UP for a decade. He is also a clinical professor at the UP College of Medicine.
Tan formulated and assisted in establishing courses on anthropology, gender and sexuality and bioethics. In collaboration with the College of Medicine, he also crafted a master's degree program in medical anthropology.
Tan received his doctor of philosophy in anthropology degree from the University of Amsterdam in 1996, obtained his doctor of veterinary medicine degree from UP Diliman in 1977 and earned his master's degree in anthropology at the Texas A&M University in 1982.
Link to Ateneo
He is also Jesuit-educated having attended Xavier School, Ateneo de Manila and the University of San Francisco. He continues to help Ateneo with innovative programs in development and management.
In the 1990s, he developed a course called Health, Culture and Society, which introduces the social sciences to physicians working for master's degrees. He was also part of a group that helped develop the Ateneo School of Medicine and Public Health.
'Pinoy Kasi'
Tan began writing for the Inquirer in 1997.
His "Pinoy Kasi" column in the Inquirer, which comes out twice a week, has won him recognition from the Catholic Mass Media Awards, the Philippine Press Institute and the United Nations Children's Fund.
Tan's latest book, "Thinking and Doing Culture," is a compilation of his Inquirer articles on cultural riddles, popular culture and cultural heritage from new perspectives.