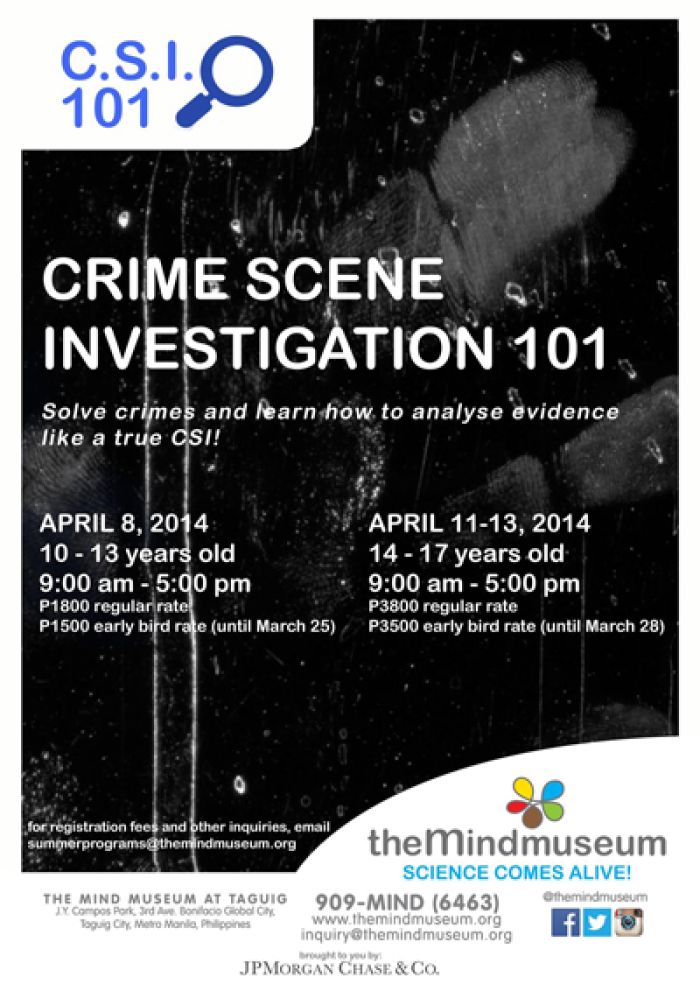 Taduran to teach HS students CSI basics
UP Anthropology Assistant Professor Richard Jonathan O. Taduran is set to teach students from different high schools in Metro Manila the basics of crime scene investigation (CSI) at the Mind Museum, Bonifacio Global City, Taguig City, on April 11 to 13, 2014.
Taduran said, "a good forensic scientist has to be competent both in the laboratory and in the field (the crime scene), and anthropology can equip kids in learning the essentials of CSI work." He emphasized, "Anthropology is the cornerstone of Forensic and Investigative Sciences," and aims to promote the discipline to prospective college students.
CSI 101 is a comprehensive module that consists of workshops on evidence handling, processing and interpretation, search strategies, fingerprint dusting and lifting, blood pattern analysis, forensic photography, and crime scene mapping.