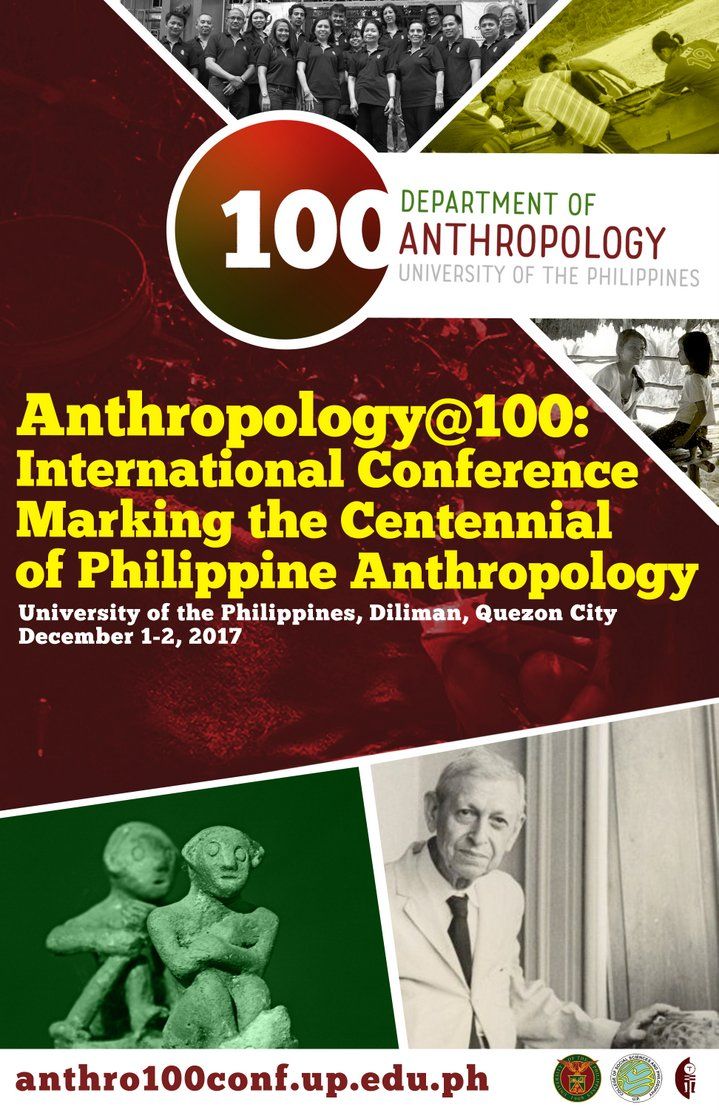 CALL FOR PARTICIPATION
"UP Anthropology@100: International Conference marking the Centennial of Philippine Anthropology"
To students, teachers, and practitioners of anthropology and related disciplines,
You are invited to attend "UP Anthropology@100: International Conference marking the Centennial of Philippine Anthropology" which will be held on 1-2 December 2017 at the National Institute for Science and Mathematics Education Development (NISMED), UP Diliman.
The Conference marks the culmination of the three-year celebration of the UP Department of Anthropology of its 100 years of existence beginning in 1914 when general anthropology was taught at UP and in 1917 when one of the earliest departments of anthropology in Asia was established in the country with Professor Henry Otley Beyer as the founding Chair. 
Although special attention is given to the institutional memory of the Department of Anthropology of the University of the Philippines, the conference also brings together the various narratives of anthropological institutions in the country and presents different researches on the Philippines. Thus, the Conference celebrates, documents and interprets the legacy of Philippine anthropology cutting across geographies, academic traditions, personalities and historical periods.
Registration and other information can be found on the conference website: anthro100conf.up.edu.ph. For further inquiries, please contact the conference secretariat at anthro100@up.edu.ph. The CHED memorandum is attached to this message.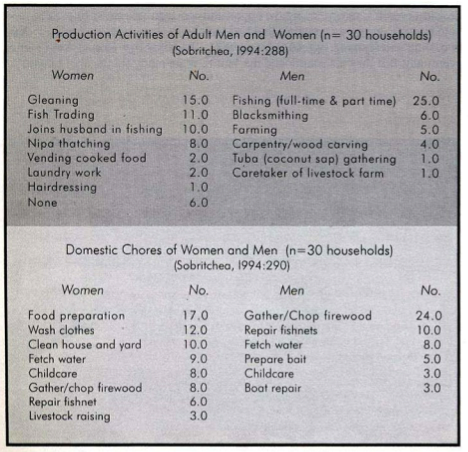 CONTRIBUTIONS IN PHILIPPINE ANTHROPOLOGY
WHAT DOES IT TAKE TO BE A FILIPINO WOMAN ANTHROPOLOGIST?
As a student of anthropology in the late sixties and early seventies, I learned that fieldwork was the most important qualification for becoming a genuine anthropologist..