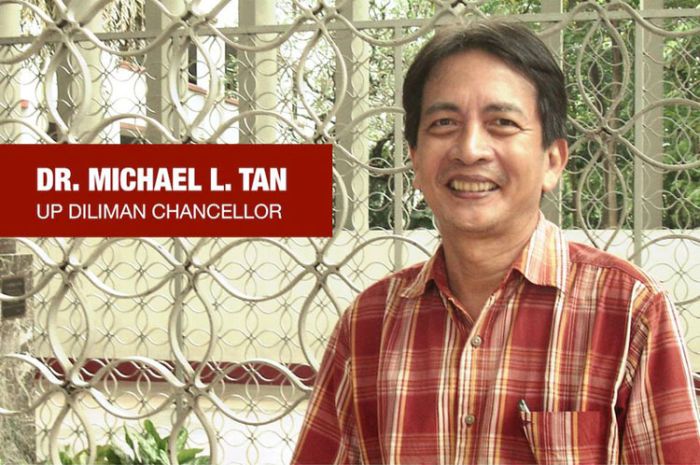 New UP Diliman Chancellor appointed
The University of the Philippines Board of Regents, in its meeting today, 27 February 2014, appointed Dr. Michael L. Tan, dean of the College of Social Science and Philosophy and Professor of Anthropology of UP Diliman, as the new UP Diliman Chancellor.  Dr. Tan will serve as Chancellor from 01 March 2014 to 28 February 2017.Dr. Tan was chosen among the seven (7) nominees, namely:
Dr. Patrick Alain T. Azanza, Corporate Secretary and Vice President for Business Operations, Eclaro Group of CompaniesDr. Sylvia E. Claudio, Director, Center for Women's Studies & Professor, College of Social Work and Community DevelopmentDr. Roger D. Posadas, Professorial Lecturer, Technology Management CenterProf. Nestor O. Rañeses, Assistant Vice President for Administration, Director Institute of Small Scale Industries & Assoc. Professor of Industrial Engineering & Operations ResearchDr. Caesar A. Saloma, UP Diliman Chancellor and Professor, National Institute of Physics.
Dr. J. Prospero E. de Vera III, Vice President for Public Affairs & Professor of Public Administration declined the nomination and requested his name be removed from the official list of nominees.
RA 9500 or the UP Charter of 2008 states that, "The Administration of each constituent university is vested in the Chancellor insofar as authorized by the Board and the President of the University."
"The Chancellor shall report to the President of the University, and shall perform the duties and functions elsewhere stated in this Act, and all the usual, necessary and related functions of the Office of the Chancellor, subject to the policies and rules prescribed by the Board."