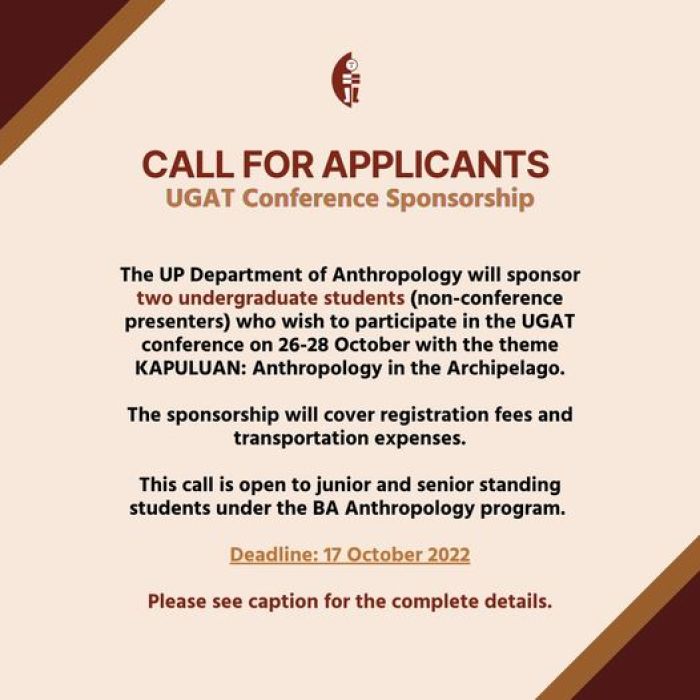 Call for Applicants – UGAT Conference Sponsorship
[Call for Applicants – UGAT Conference Sponsorship]
The UP Department of Anthropology will sponsor two undergraduate students (non-conference presenters) who wish to participate in the
UGAT Ugnayang Pang-Aghamtao
international conference in Marinduque State College on 26-28 October with the theme KAPULUAN: Anthropology in the Archipelago.
The sponsorship will cover registration fees and transportation expenses.
This call is open to junior and senior standing students under the BA Anthropology program.
To join, you may write a letter of intent to participate in the conference, explaining how it will be significant to your future plans. Please address your letter to The Review Committee for UGAT Conference Sponsorship and send it to anthrodiliman.undergraduate@gmail.com.
Deadline for applications is on 17 October (Monday), 2022.