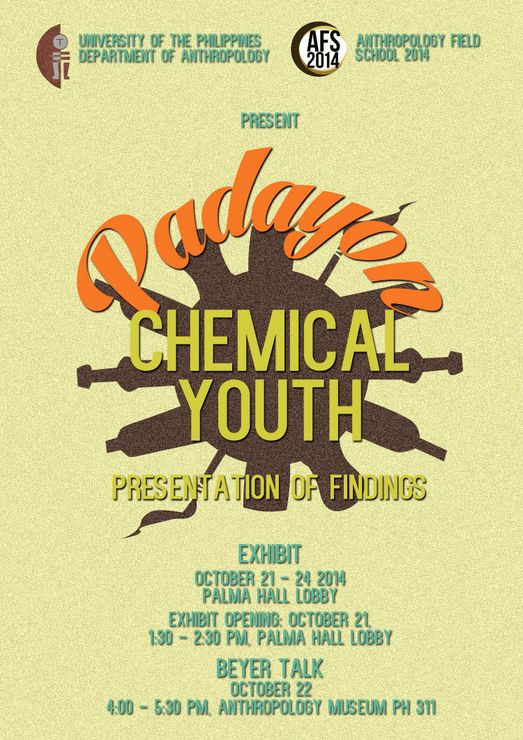 Padayon: Chemical Youth Presentation of Findings AFS 2014
Members of the 2014 Anthropology Field School invite you to the Padayon Project, the presentation of findings of the Chemical Youth study conducted in Cagayan de Oro City.
The Padayon Project features two events. An exhibit will run from October 21 to 24 at the Palma Hall Lobby. There will be a brief opening program on October 21 at 1:30-2:30PM. The preliminary findings will also be presented as part of the Beyer Talk Series on October 22, 4:00-5:30PM, at the Anthropology Museum, PH 311.