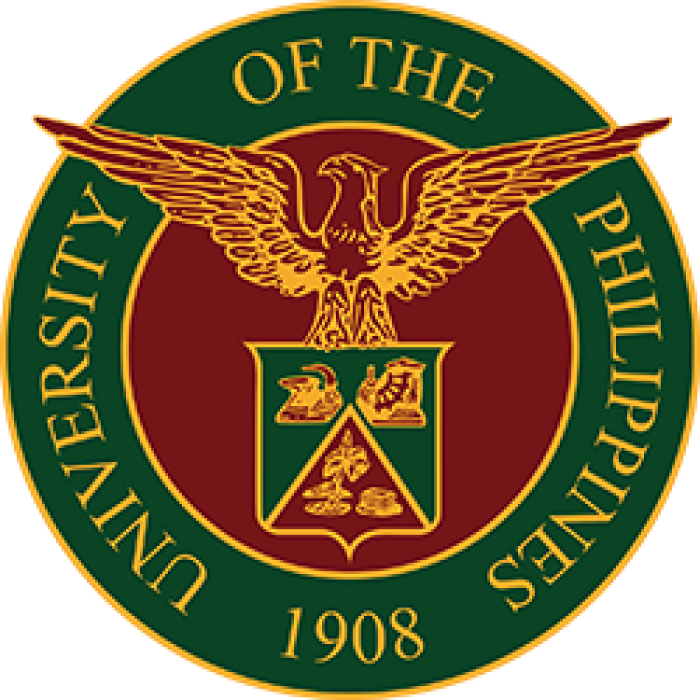 Wise Voting
I just realized the other day I hadn't done a column on elections, so I'm going to make up today with two election-related topics. One is a lighthearted search for the origins of the word "halalan," which will then allow me to take off into the topic of wise voting.
First, halalan.  I looked the word up in Jose Villa Panganiban's "Diksyunaryo Tesauro" and it's defined as "vote" with the synonym "boto" and "selecting" with the synonym "hirang." Apparently the word is limited to the Tagalog, with the Kapampangan using "alal."  Other major Philippine languages use "pili" to mean "to select." By and large, it is true most Filipinos will just use boto rather than "halal" and "eleksyon" rather than halalan, (which some of my "spokening English" friends keep confusing with "halaan," which means clams).
We're left on our own then to search for the origins of halal, and I'm sure it has no relationship to clams. I doubt, too, that it comes from "hala," which we use to warn people, children especially, of something dire, although sometimes elections can spell danger in some parts of the Philippines.
There's also hala in gay slang, which means "to look for men," but R. David Zorc and Rachel San Miguel's 1991 "Tagalog Slang Dictionary" suggests it might have come the Spanish "hada," which means "fairy." You learn something new every day.
My hunch right now is that halal comes from the Arabic word to mean "permitted," the opposite of which is "haram" or "forbidden." Is it possible then that halal as voting means to designate someone, to give someone a mandate to govern or lead?
Just a hunch, but a strong one. Which means it's even more important that we vote wisely. But voting wisely means having access to information, and we've seen how the political campaigns have generally been circuses and fiestas rolled into one, mainly organized to get voters to remember candidates' names, more like ad campaigns for particular brands.
UP's Halalan
The University of the Philippines has come up with a serious website (halalan.up.edu.ph) which, last time I checked, taps some wise women and men to help us with our voting.
The Halalan project is part of UP president Alfredo Pascual's "Padayon" (Cebuano for "moving forward") initiative, getting different campuses and units to work together, and to team up with the world outside, in the case of Halalan, with the Commission on Elections and ABS-CBN.
The main push for the project came from Prof. Prospero de Vera of the National College of Public Administration and Governance, who is also vice president for public affairs.  Readers may have noticed him on TV programs giving his views on how the elections reflect so many aspects of Philippine society.
I'm quite proud of the Halalan site because a number of academics from my College of Social Sciences and Philosophy (CSSP) are heavily involved, notably Prof. Ranjit Rye of the political science department and Prof Nicole Curato of the sociology department. Both are among the younger crop of faculty bringing fresh insights into our understanding of Philippine society.
Enough of the bragging. Let me take you on a quick tour of what you can find on the site.
There's a lot of voter information there. From it, I learned about a Comelec Halalan app, available in Android and Apple versions for free. I downloaded the app and tried to find out "My Status" as a voter. I was asked for my first, middle and last names and birthday, all of which I inputted. But after an hour of "search" running, it still couldn't tell me my status.
That glitch aside, the Comelec app does allow you to know who's running in your city or town. Just to show you how useless the "real world" election campaigns can be, mainly because we're so overwhelmed with posters and motorcades, it wasn't until I used this Comelec app that I learned my city had three people running for mayor and just one for vice mayor.
The Comelec app has a tab "My Ballot" where you can enter the names of people you want to vote for as senators, mayor, vice mayor, and party-list representatives. I presume that since the Comelec app has this provision, people will be allowed to bring their phones or computer tablets into the voting precincts.
Insights, facts
As apps go, the Comelec Halalan app only gives very general information. If you want more information on candidates, go to the UP Halalan site and click on "Know Your Candidates," which provides comprehensive information on each senatorial candidate, including Facebook and Twitter addresses.
Click on the "insights" tab and you get to choose to hear from faculty, students, alumni and opinion columnists. A sample of what you have from the faculty: anthropologist Carlos Tatel on elections as "Hala! Bira! Halalan!" and Nicole Curato with rather ambivalent views on Nancy Binay's candidacy.
Postings from students were quite serious—for example "clientelist politics" (read vote-buying). From among the alumni, the two most recent postings were that of Julio Amador III on foreign policy and the elections, and lawyer Gloria Estenzo Ramos' "greening of the Comelec."
There's more. The "analysis" tab has incisive papers on the party-list system, political dynasties, political parties, women and politics, and a UP forum on the elections.
Click on the tab "The Elections" and then click again on "Facts Check," which picks up on campaign claims from candidates and checks their truth and accuracy. For example, Aurora Rep. Sonny Angara said he had filed 50 bills on education and health. The UP Halalan team checked congressional records and found that indeed, he filed 86 bills related to education and 31 to health. Bayan Muna Rep. Teddy Casiño said he had filed a bill to amend the Family Code's provisions on annulment. The UP team checked and found that the main author was not Casiño but his colleague in Bayan Muna, Rep. Neri Colmenares. Casiño was one of 39 coauthors.
The Facts Check team goes beyond "did" or "did not" and attaches comments as well—for example, that campaign claims should go beyond the number of bills filed.
The Halalan site has something for everyone, including multimedia presentations. There's even an interactive map produced by a team from the geography department (that's our CSSP again), with one of our youngest instructors, David Garcia, involved. It has a map of the Philippines with all sizes of circles. Click on a circle and you get the province name, population, number of voters, and gubernatorial candidate.  Poor Batanes' population is so tiny I couldn't even find a dot to click on.
The UP Halalan site does have web links to the Comelec, an overseas voters' secretariat, various voter education organizations, and groups working for clean elections.
All these websites point to a future where we just might find more meaningful discussions of political issues in the Philippines, all done in the comfort of our homes, maybe even with beer or wine bought before the liquor ban, and in the company of good friends, in and out of the Internet.